Regular price
Sale price
$22 USD
Unit price
per
Sale
Sold out
An otherworldly forest, dappled sunlight through ancient hinoki trees, heady blossoms caught in a breeze. Fresh notes of pine needle, tart yuzu are warmed with a base note of earthy moss.
net weight: 8 oz / 226 g | 35+ hours burn time
Our 100% plant based wax is made from a blend of sustainably sourced coconuts and USA grown soybeans with zero petroleum (paraffin) or palm oil.

We only use fine fragrances free from phthalates, mutagens, carcinogens, parabens, acute, reproductive, or organ toxins.

Our wooden wicks are made from sustainably sourced from FSC Certified Wood in the USA.
Vegan friendly & never tested on animals.

Hand-poured in small batches with care and attention in Chicago, IL.
Fragrance 101
View full details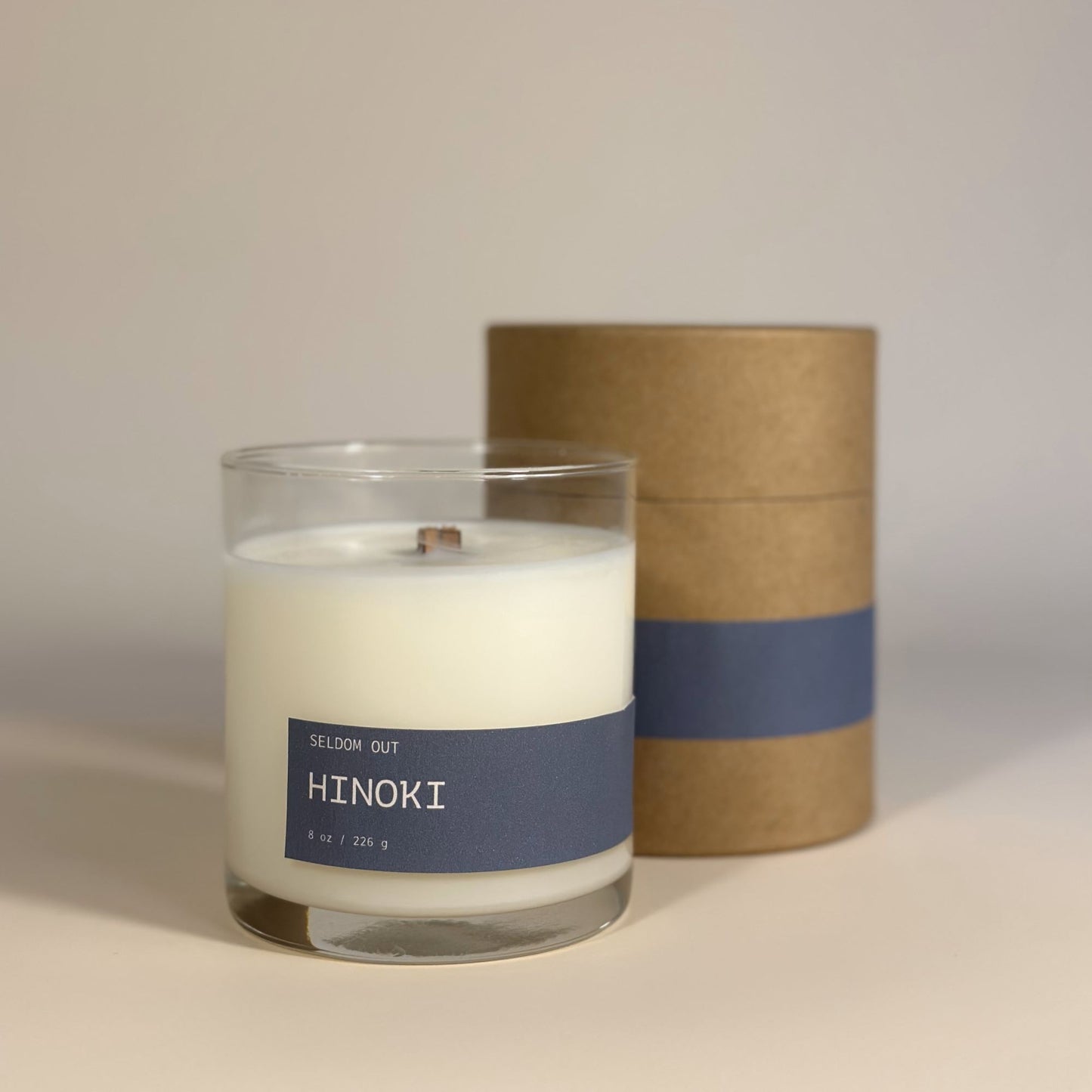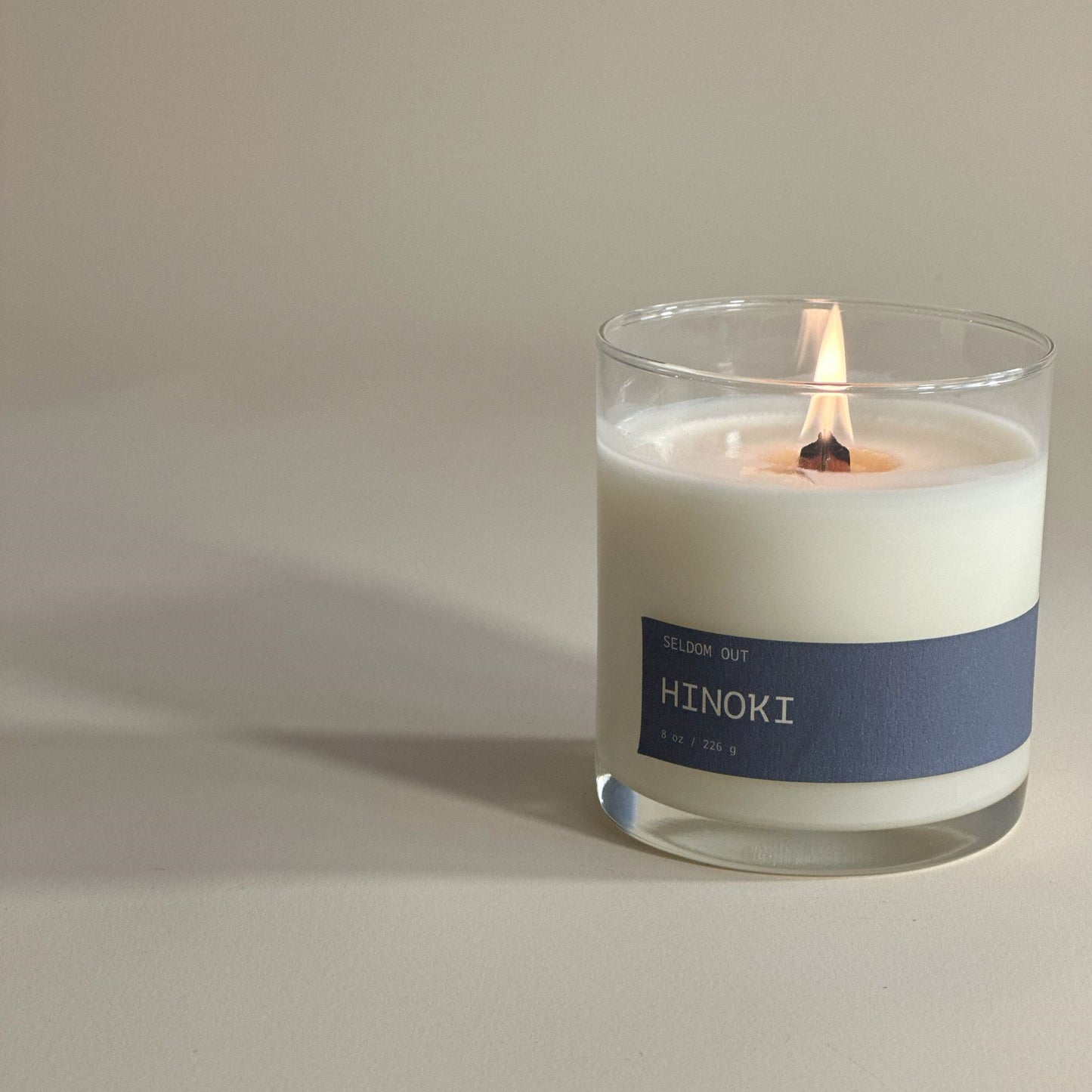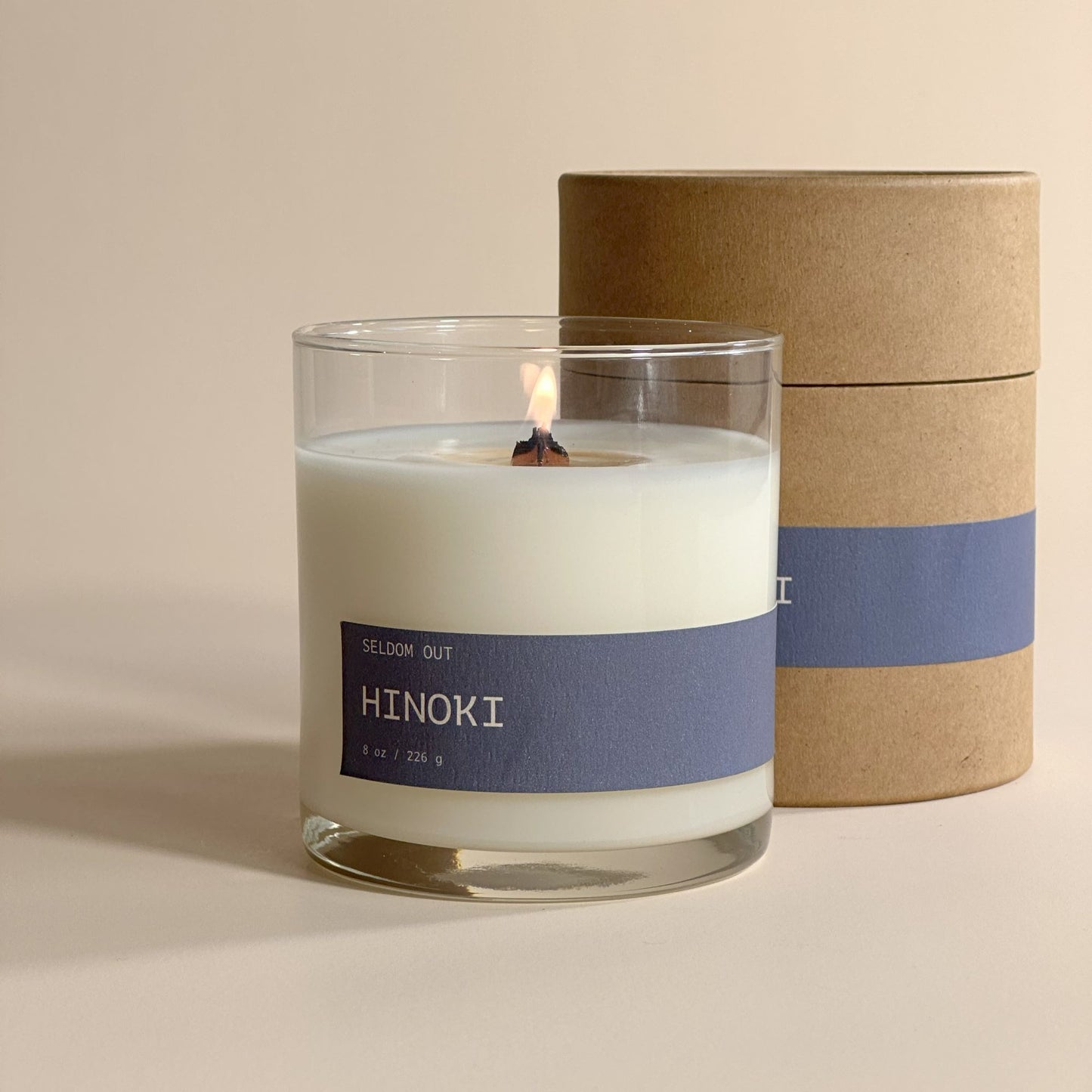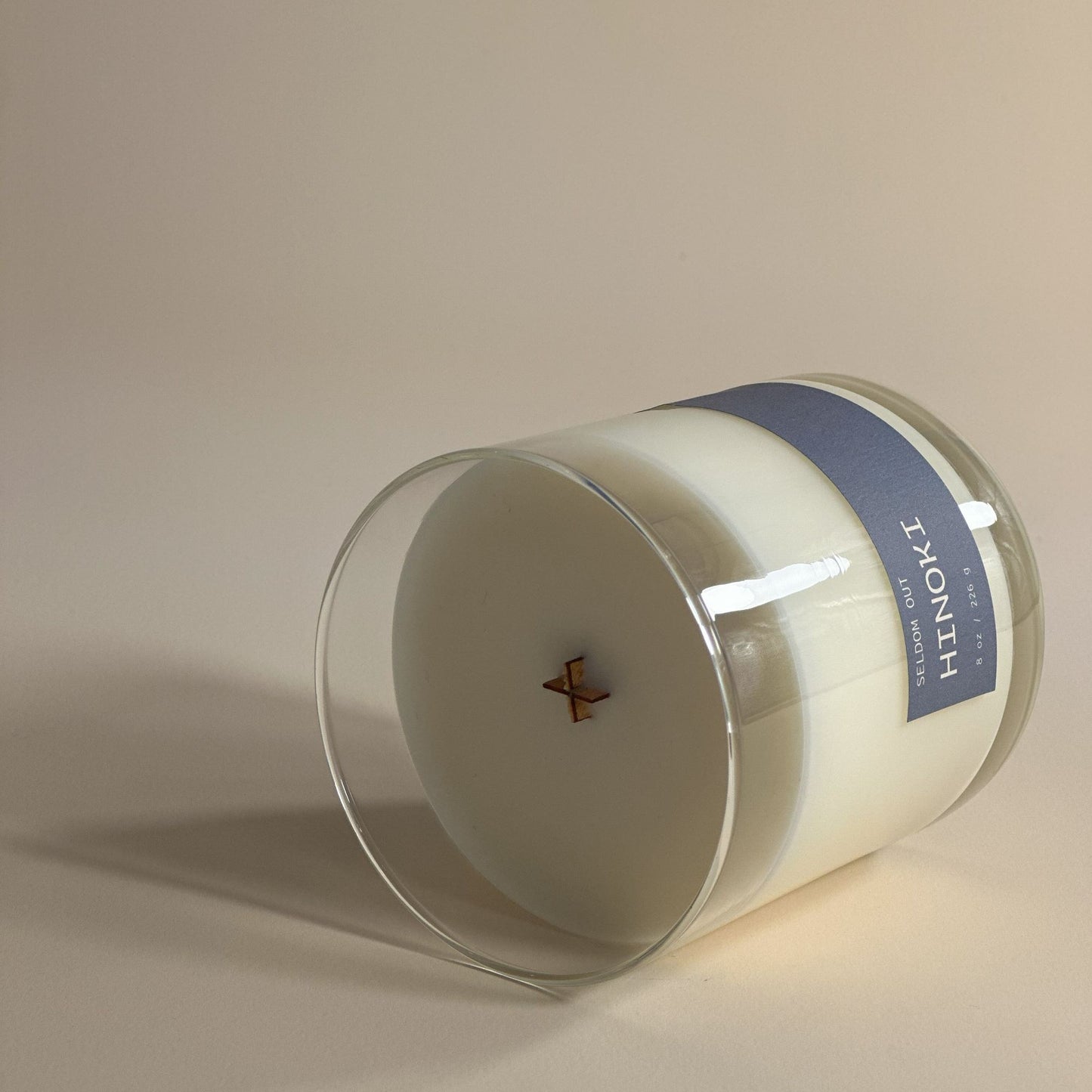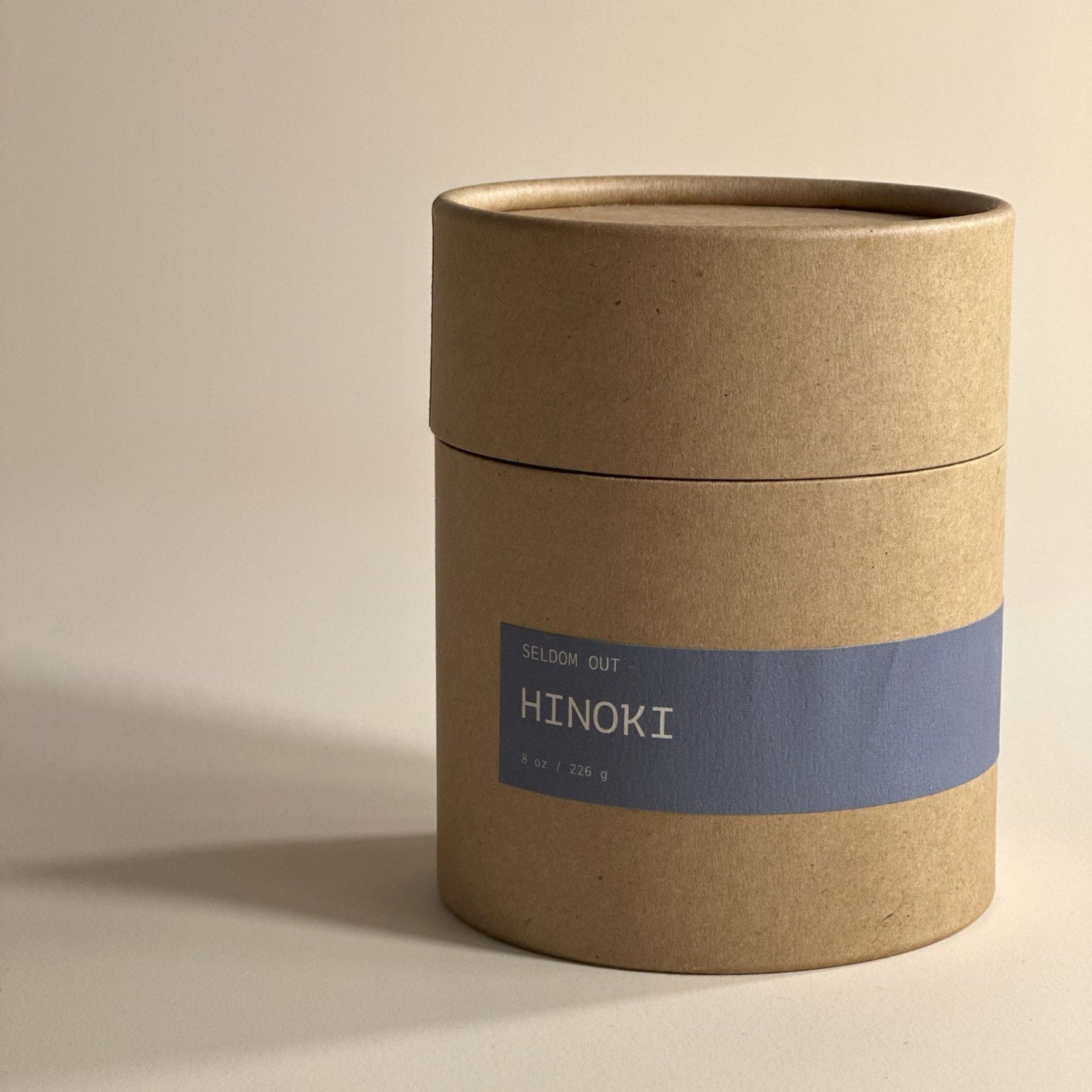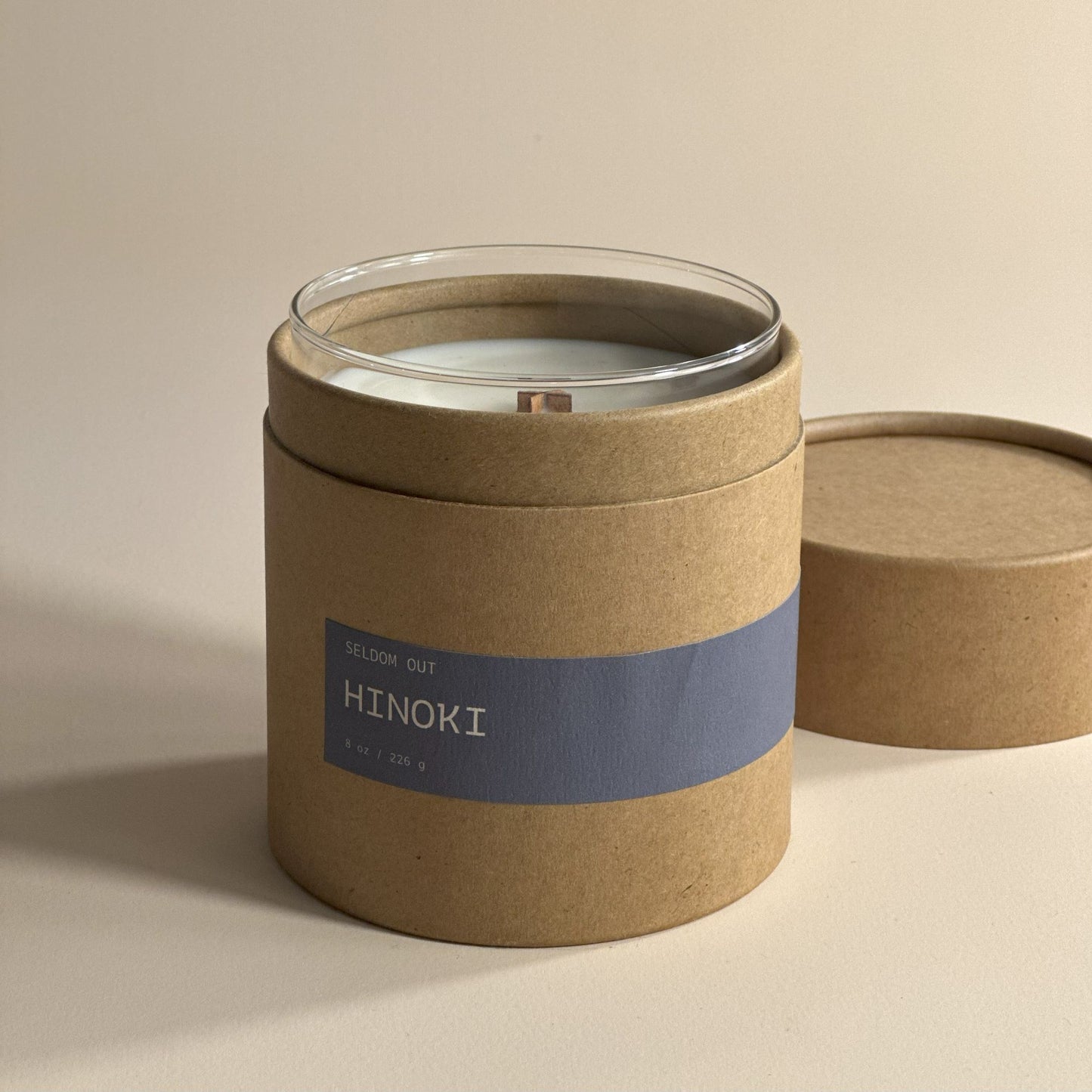 Understanding Candle Fragrances
Top Notes
These are the fragrances you'll notice most when you first smell your candle or before lighting it, what is known as the cold throw. Their job is to intrigue and provide a gentle introduction as to what lies ahead. As your candle sits cool, these are the elevating notes that will subtly enhance your living spaces. Like all delicate things a top note is fleeting, they evaporate quickly making way for the middle and base notes.
Middle Notes
Middle Notes, also referred to as Heart Notes appear quickly after your candle has been lit. These notes are far more stable and evaporate slower to keep your attention. They gently mingle with those fleeting top notes to give your candle it's personality. 
Base Notes
Base notes come in right after the middle notes. They are powerful and invigorating and often linger well after your candle has been extinguished, this is because at a a molecular level they are much heavier than the other notes and evaporate the slowest. Base notes are what add complexity and much needed depth to your candle fragrance.
Collapsible content
Fragrance Notes

Notes
Top: Pear, Yuzu, Bergamot
Middle: Japanese Plum Blossom
Base: Hinoki, Apricot Wood, Patchouli

Crafted with a combination of synthetic & natural fine fragrance oils infused with the essential oils of Bergamot and Ylang Ylang.
The Fragrance in Detail

Before lighting:

It smells clean, like evergreen woods and citruses, with just a slight hint of florals. 

After lighting:
The blossoms really begin to come through, bold and spring like. The hinoki adds an intriguing freshness and the patchouli grounds the fragrance with an earthy quality. It smells complex and full.

After extinguishing:
The hinoki and blossoms linger the longest.
Fragrance Strength

Your home, but better...

We purposely design our candle fragrances to enhance your living space and not over power it.

Scent strength is of course subjective but we hope to do our best in describing what you might expect from this fragrance.

We've determined this fragrance to be MODERATE/STRONG in our 12oz vessel and a little lighter in our 8oz vessel. It is ideal for those who like a bolder fragrance, with robust fragrance notes. It may be too strong for those with scent sensitivities. 

Our scent strength descriptions are based on our findings in a room comparable to an average size living room (15ft x 20ft or 300 sq feet) with good airflow, this scent will be stronger in smaller sized rooms, and lighter in larger rooms.

Placement is everything...

Since our candles are proudly free from harmful ingredients such as phthalates and non-sustainable ingredients such as paraffin which are used to make scent throw stronger & further. Placing your candle in a spot to take advantage of the natural airflow of your room will do this instead. Try experimenting with a few different* placements.

*be sure not to burn in a drafty areas, to ensure a soot free, controlled burn. 
Shipping & Returns

Processing

All orders are packaged and handed over to our shippers within 1-3 business days of receiving your order.

Shipping

We offer flat rate shipping (3-5 business days) for $5 and shipping is free for orders over $85. 

Flat Rate & Free Shipping applies to FULL PRICED items only. During SALE periods Shipping is calculated at the checkout.

Plant a Tree!

We've partnered with The Good API & the Eden Reforestation Projects to plant a tree whenever you place an order. 

Returns & Exchanges

We accept returns on items within 7 days of delivery. Return postage is at the expense of the purchaser. Shipping fees are non-returnable.

If you've any questions prior to purchasing feel free to reach out and we will be happy to help.

Of course if your product arrives damaged or defective please do reach out because we obviously really would like to fix that for you. Contact us!
Candle Safety

To prevent fire or serious injury we encourage you to use our candles safely and responsibly and follow these common sense usage guidelines:

NEVER:

leave a burning candle unattended
burn your candle in the reach of children or pets
burn your candle on or near anything that can catch fire such as but not limited to drapes, curtains, papers, books, bedding, blankets, decorations etc. 
burn your candle in the way of a draft, open window, fan etc
burn your candle for longer than 4 hours at a time
try to pick up candle that is burning or has recently been put out. Only move a candle once it has cooled
use our lid to extinguish your candle flame, our lids are not designed for this purpose

ALWAYS

trim the wick to 1/8 inch before use to prevent flaring or an overly large flame. You can simply pinch off the black part of the wick.
give your candle a nice clear, heat proof, uncluttered area to sit on
extinguish the flame if it becomes to high or is repeatedly flickering. Trim the wick, check for drafts
leave at least 4 inches between burning candles
place your candle on a stable, heat proof surface
keep your wax pool clear of matches, burned wick and other debris
be sure to extinguish your candle properly and carefully after use
wait until the flame is completely 

extinguished, the smoke has cleared and the candle is cool before replacing your lid

WARNING!

Container may become hot during use
Stop burning this candle when only 1/2 inch of wax remains in the vessel
Blow gently to extinguish to avoid splattering wax, especially if you have created a large wax pool
NOTES FROM OUR FOUNDER
This candle smells like an otherworldly evergreen forest and blossoms in full bloom.
Romantic, right? We thought so. We burn this when we want our house to smell expensive AF!
This is one of our boldest scents, it's perfect if you like a strong, robust fragrance. We wanted to create a really floral fragrance, but also keep it gender neutral. When we say the florals in this are "heady" we really mean it but Hinoki is the star here. Crisp and fresh like you're pulling the needles straight off the tree.
If this candle were a song it would definitely be:
🎶Ministry - Karen O & Danger Mouse 🎶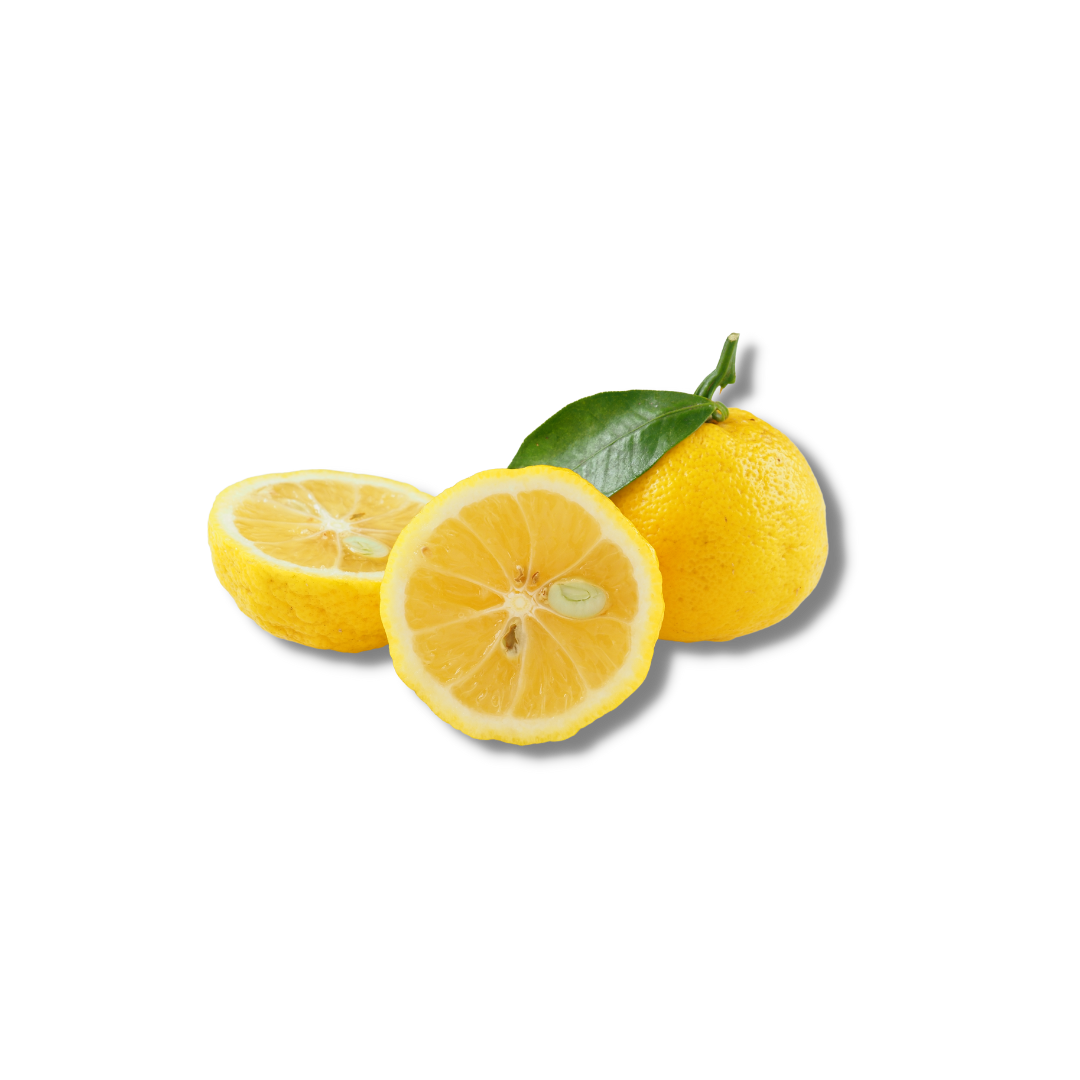 YUZU
The lively fragrance of Yuzu waltzes between a tart grapefruit and a sweet mandarin. It grabs attention in the top notes of this candle.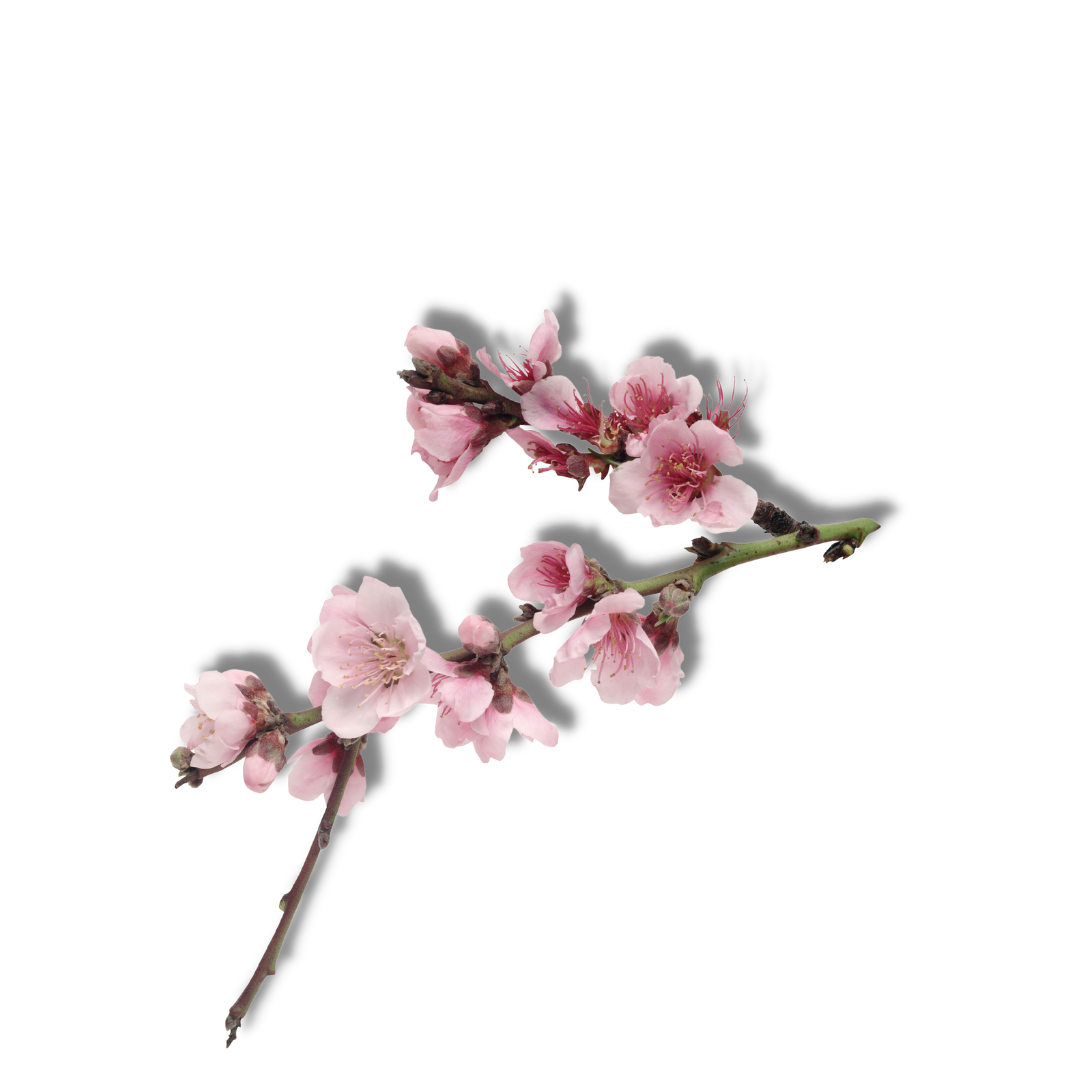 BLOSSOMS
Not a wallflower in sight! As vivacious as springtime in full bloom a bold bouquet of blossoms live at the heart of fragrance.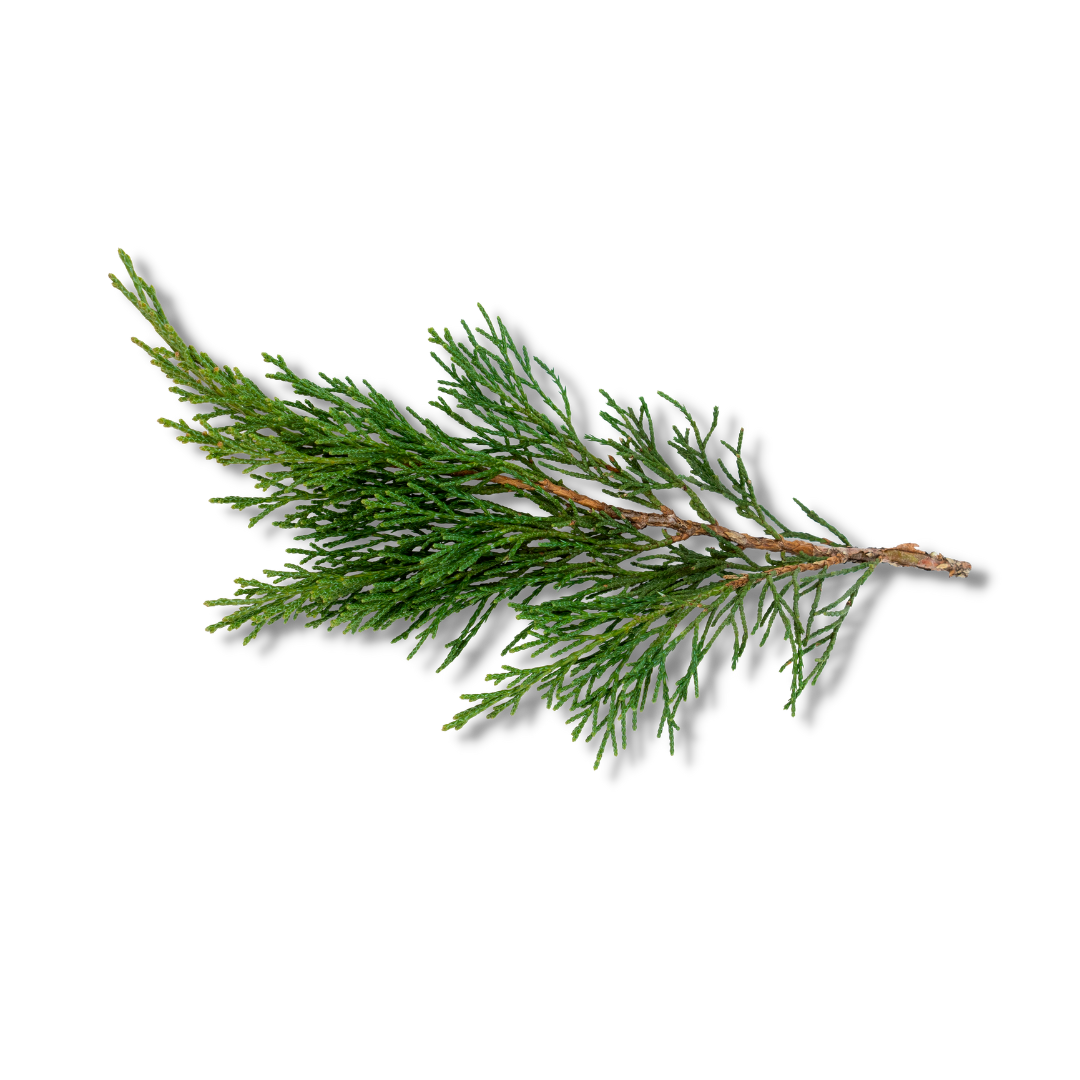 HINOKI
The intoxicating scent of sacred Hinoki (Japanese Cypress) takes the spotlight. Rich, woody, spicy and reminiscent of a forest of evergreen trees it's renowned for its grounding and calming effects.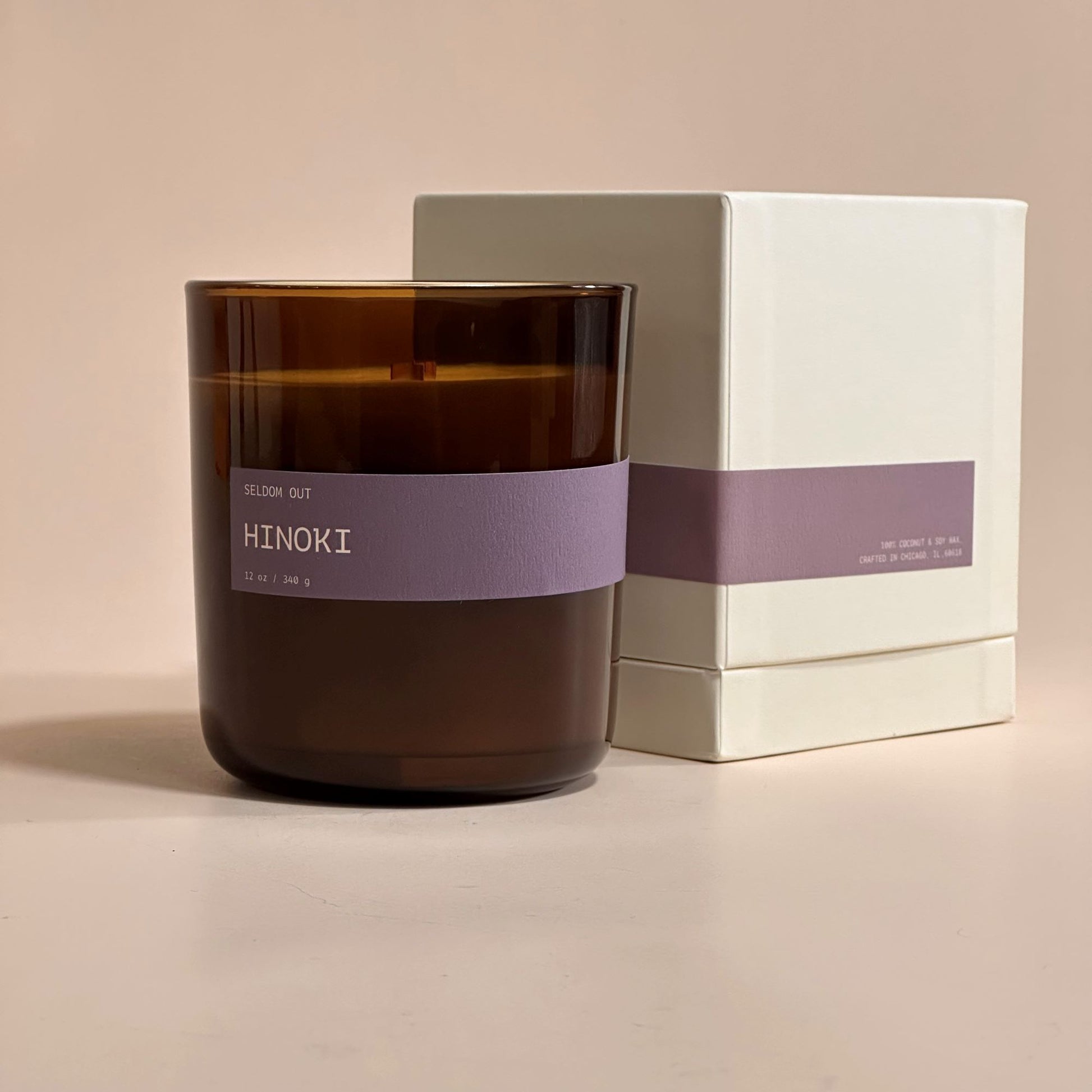 Bigger room? Try our 12 oz candle
Hinoki - 12oz Candle
Regular price
Sale price
$38 USD
Unit price
per
Sale
Sold out
Share
View full details