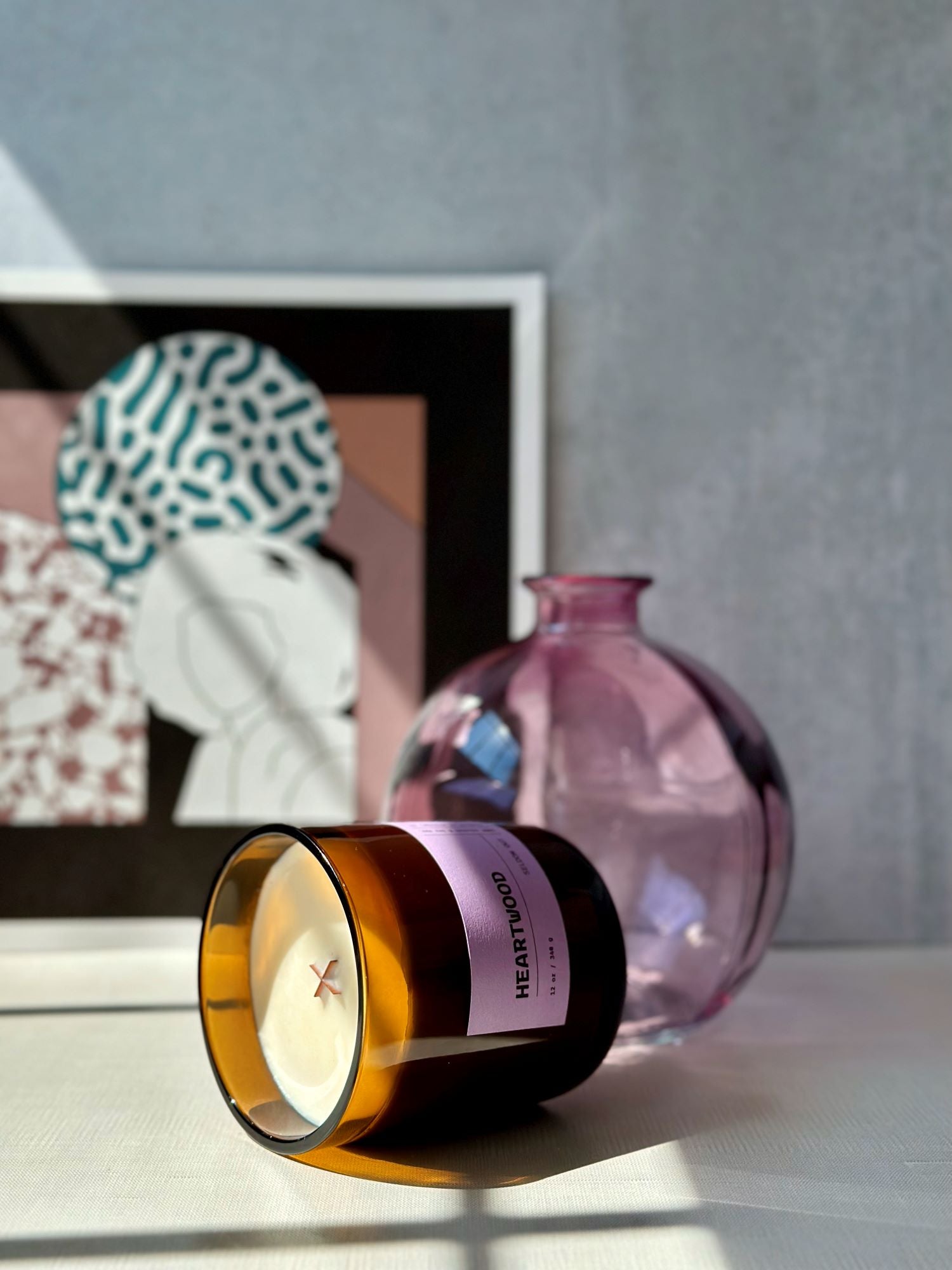 ABOUT SELDOM OUT
Greetings!

Firstly we just wanted to take a moment to say THANK YOU for being here. We know that there are tons of fragrance makers out there, and we are thrilled that you have found your way to our little corner.

SELDOM OUT is inspired by sweet memories, gentle moods and the music that moves us (you may have noticed each of our fragrance descriptions include an inspiration song). Scent is special in that it has the power to transport us to a momement in time, with one sniff you can bring back memories that were once long forgotten.
We want to create scents that one day take you back to right now. These are life's smallest, quietest, and most exquisite moments, unencumbered by the ordinary, experienced in the place you cherish the most, you just don't know it yet.

Our specialty has always been creating products with non-cloying scents that focus on the gentleness of nature and the music around us. Our scents are purposefully designed to enhance your home without overpowering it and our packaging is uncomplicated and unfussy.
We aim to challenge traditional ideas of 'luxury' by embracing timeless simplicity, sustainability, craftsmanship, transparency, and affordability – qualities that should seldom go out of style.
For us, luxury means tranquility and ease. We believe in the "less is more" approach and in creating with consideration for people and nature, while driving positive change. That's why our wax is proudly petroleum and palm-free, our fragrances are phthalate-free, our packaging is plastic free and we plant a tree every time you place an order.

SELDOM OUT is a woman-owned and independently operated business. Our entire collection is designed, developed, hand-poured, thoroughly tested, packed, and shipped right from our Chicago, IL studio. No part of this process is outsourced, which means you can rely on quality products and a service that meets your expectations - and ours too!

We hope to continue to create products that offer you a sanctuary amid life's chaos.

We hope you feel at home here.

J x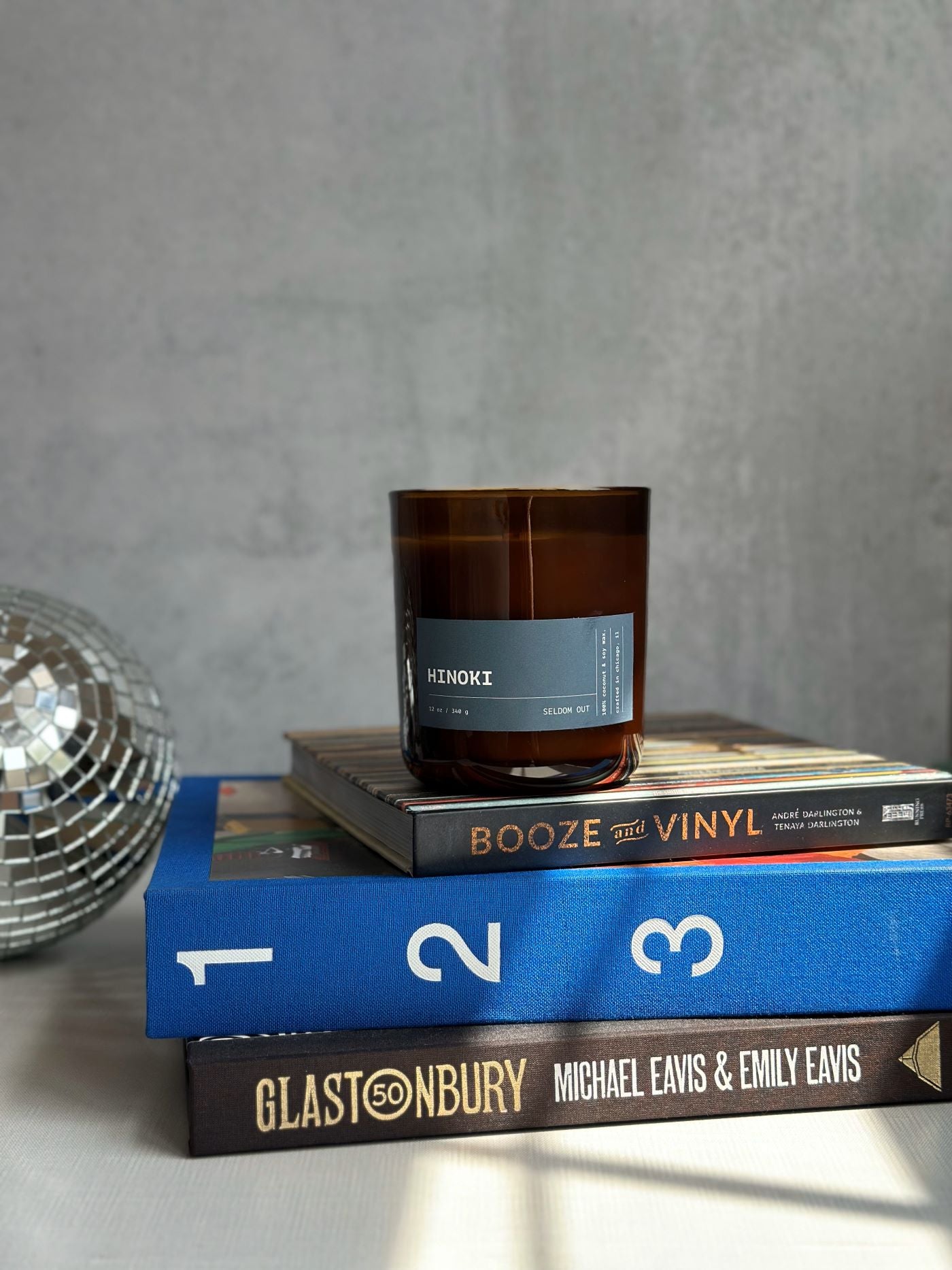 OUR STORY
Jenna Bridgland knows how important home is to well-being. A self-described introvert and homebody, home has always been the place where social batteries are recharged, and thoughts and emotions are processed. Where fun is had with spontaneous kitchen parties and relationships are nurtured over big Sunday lunches, followed by naps in front of the TV.
Candle making has been a lifelong hobby for Jenna. She started in the 90s as a pre-teen, creating brightly colored pillar candles in her parents' kitchen in London, England. Life then brought Jenna to Chicago in 2014, where a candle business named 'Someother' was first born. However, this was short-lived when a corporate work opportunity presented itself.
In 2018, as Jenna waited to become a Permanent Resident and spent a lot of time at home due to the transition process, the idea for SELDOM OUT began to form, and experiments commenced. Of course, in 2020, everything changed, and the plans were shelved. After returning to work, Jenna couldn't shake the idea of finally creating something for herself. Thus, SELDOM OUT was officially founded in early 2022 and continues to be a sought-after brand since.
ABOUT OUR FOUNDER
Jenna started her career in fashion merchandising in London, England and quickly moved to a career managing and optimizing e-commerce websites. Graduating with a degree Retail Merchandising from Manchester Metropolitan University, Jenna has successfully managed retail websites for fashion, jewelry and sporting brands in the UK, USA and Australia. She lives in Chicago with her husband and her senior dog, Sgt. Beetles. When she's not running SELDOM OUT she likes to foster for her local animal shelter (One Tail at a Time), enjoy cocktails on dog friendly patios, walk the city for inspiration and travel to beautiful places.